Home

/

Lights

/

LED Magnetic Load Marker Light Set Smart Tech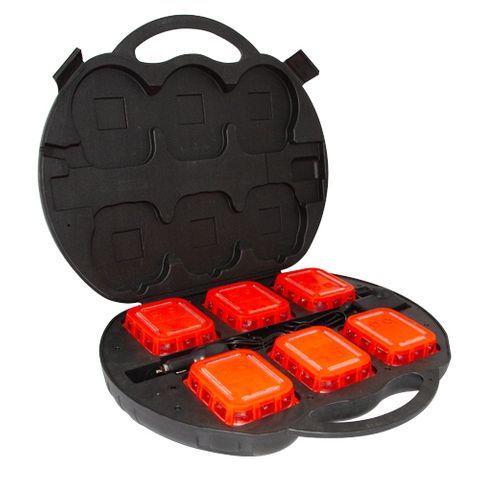 LED Magnetic Load Marker Light Set Smart Tech
Stock Level:
Out of Stock
Our intelligent LED marker lights are ideal for use as road safety flares or as over dimensional load marker lights. They can be quickly deployed on the ground or onto the side of a vehicle to warn other motorists of a temporary or moving road hazard. They are perfect for fire crews, towing and recovery teams, house and over dimension load movers. They can be set to flash in unison or in sequentially to create a guiding runway effect. Six lights are stored and charged in a convenient carry case.
Features
12 Amber side LEDs & 4 Red top LEDS
Select & lock top or side LEDS flash
Magnet base for vertical mounting
Excess of 24 hours on time
String of lights can flash sequentially
Multiple lights can be synchronised
Control all lights from just one of them
Auto battery status check on start up
Specifications
Size 108 x 92 x 30mm
Rechargeable LI Batteries
360 viewing angle
Maximum 15m between lights
No limit to the number of synced lights
Five flash patterns
single flash
double flash
slow flash
progressive flash
fast flash
AC charger: Input 240vac/ Output 5.5vdc
Car charger: Input 12-24vdc/ Output 5.5vdc
1 year warranty
Customer Reviews and Ratings
No Reviews
Be the first to review this product!